I've been in Edinburgh since August 26.
#ORIGIN
In an hour, we will be giving our final performance at the Fringe. Since we began tech rehearsal and running the show, things have gotten more hectic. The venue is a 25 minute walk from our dormitory. There are a few halls in the venue, and actually one of the nicest in Edinburgh — the ability to hang the aerial silks on stage was important for choosing this venue. The sound system here is quite nice, several of the performers mentioned noticing 'more' of the subtleties in the music (which they couldn't during the Shaver run).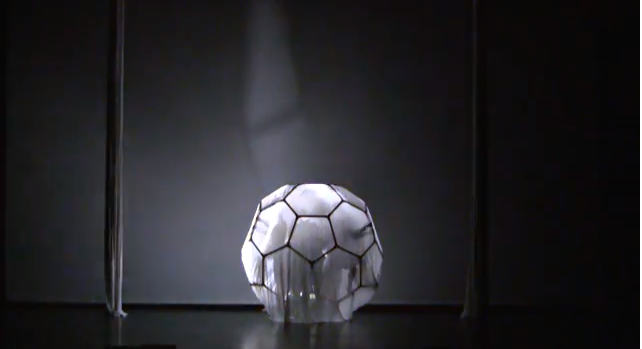 Two nights ago, I asked to extent part of the opening track to allow more shadow play. And we've hacked away with the timing for the transitions. Now the show is just under 40 minutes and is now a much tighter work. With every show, the performance becomes better and better. It is unfortunate that we have only have one left. From a musical work/practice, it's been a lot of fun. And as I have always felt, the collaboration between the performers/director working through the nitty-gritty is one of the best parts of creating things.
Despite using fixed media for the show, there still is a composer-y anxiety when doing sound for the show– mainly with the timing of the movements/moments with the music, slightly different from a strictly musical performance.
#FRINGE
I've seen around 12 shows so far. Acts from Macao, Australia, Wales, Brazil. For the most part they've been great. I saw a dance performance which took place in a moving bus through the streets of Edinburgh and a few circus acts.
What is mind-blowing to me is the number of shows (+3000) during the festival. And as I wrote previously, with that ridiculous number of shows, word of mouth trumps any form of PR/Media/flyering campaign. At any given time, street teams shove fliers in your face, much composes most of the litter in the streets now. Yesterday was the first Saturday of the Festival, and the streets were packed. Families and traveling groups overwhelmed the Royal Mile.
A performer from LSU has gone through the process of being a street performer. Each day, he enters a lottery for a performance time and location.
I have 5 more days here in Scotland, and maybe I will be able to get out of Edinburgh and see Glasgow (maybe Isle of Skye). There a few more shows I want to see.