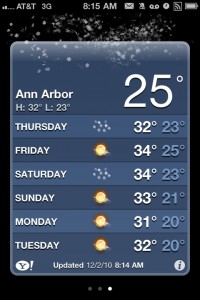 Three of us, Jeff Albert, J Corey Knoll and I (going by the trio 'The Three Computeers') are going to perform at the International Society of Improvised Music conference at the University of Michigan. http://www.isimprov.org/upcomingEvent.html
This year has been a blessing in terms of exploring and building on musical experiences outside of just writing music (pencil to paper). I'm exciting to be performing the digital instrument my colleagues and I have been working on for almost two years.
2:46pm
I'm in the air, flying to Detroit. Delta has teamed with Google to allow free wi-fi with Google Chrome Users. We should be touching-down in half an hour.
8:07
It's cold!! It's 28 degrees out.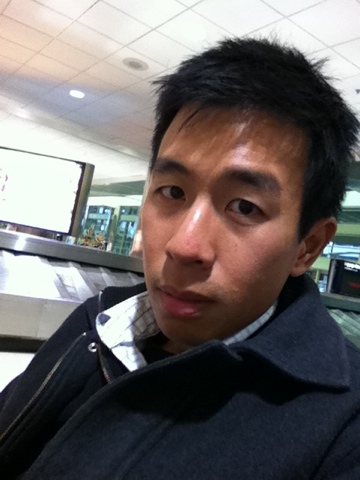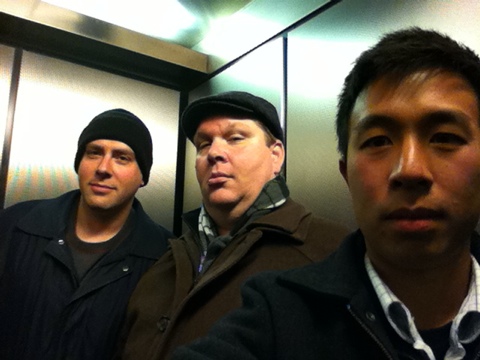 We walked around campus for a little bit and listened to some groups rehearsing for tomorrow. My sister, who lives in DC is in town to see my performance ( and visit her bf, who goes to Michigan).
Friday – 2:04pm
We just back back from lunch at Zingerman's after out performance. The performance went well, with a few surprises and excitements. Lunch was delicious.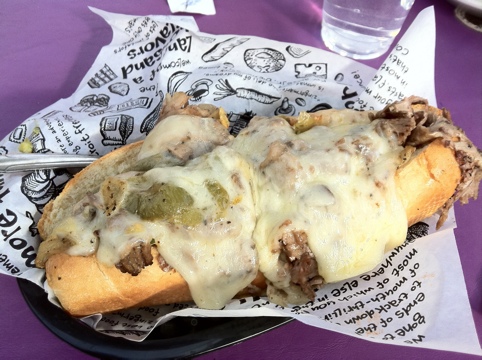 As I am now waiting for a Texas State Ensemble to perform, it seems like attendance for the conference overall is thin.
3:54pm
It's snowing a little. And it's pretty cold now. We're listening to a talk on Jin Hi's and Pauline Oliveros' works which both use the moon Io as subjects of feminine energy in improvised musical pieces.
10:30pm
We saw two ensembles perform tonight. Both were good and much to the conventional idea of improvisational groups.
Sunday – 1pm
After an interesting talk on electroacoustic history of improvised music, Jeff, Corey and I worked on our paper on GUA, our digital instrument.